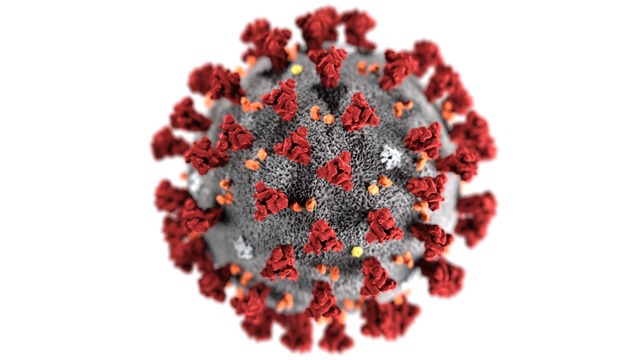 Onslaught of patients expected from the COVID variants, the flu.
Annapolis, Md (KM) There's been a rapid rise in COVID-19 hospitalizations in Maryland, and Governor Larry Hogan wants the state's hospitals to be prepared. He says the Maryland Department of Health has directed hospitals to update their emergency plans so they are prepared for the expected onslaught of patients with the Delta and Omicron variants of COVID-19, as well as influenza.
"Based on the preliminary data, Omicron is believed to be potentially four times more transmissible than previous strains of COVID-19, and it is anticipated to rapidly overtake Delta as the main driver of new cases over the next 12 week," Hogan said at his news conference last week.
Right now, health officials say currently, those patients who are hospitalized with COVID-19 have been infected with the Delta variant.
The Governor also said efforts are underway to address the shortage of hospital staff, particularly nurses. He says Maryland health officials are urging hospitals to use nursing students, nursing assistants and physicians assistance to help alleviate the shortage of medical personnel, especially nurses. "We have requested all state nursing programs to expedite classes and to allow for the earliest possible graduation for nursing students," he says.
The state is also asking the Maryland Board of Physicians, Maryland Board of Pharmacy and the Maryland Board of Nursing to permit temporary licensure of recently retired medical personnel, and to simplify or eliminate administrative burdens for interstate compact or out-of-state health care practitioners to practice in Maryland.
Emergency legislation is expected to be introduced next month, the Governor says, to provide hospitals with the tools and resources they need to address staffing shortages.
Also at his news conference, Hogan called on hospitals to have community based monoclonal antibody programs for patients who test positive for COVID-19. "We've also been working closely with our hospital partners to make sure providers are aggressively offering monoclonal antibody therapy," he said. "State health officials strongly recommend monoclonal antibodies for COVID positive individuals."
The state is also calling on hospitals to find ways to increase bed capacity as the number of patients is expected to surge over the coming weeks.
By Kevin McManus