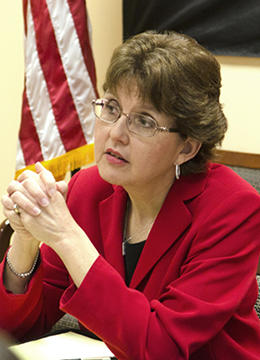 She came under fire following a report on students with disabilities.
Frederick, Md (KM) – Frederick County Superintendent of Schools Dr. Theresa Alban has retired. The Board of Education announced that Doctor Alban's retirement is effective Monday, December 13th.
She has been Superintendent since 2011,
Dr. Alban recently came under fire following the US Department of Justice report on the use of seclusion and restraints on students with disabilities who act up in class, including some as young as five years of age. .
Under a settlement, the School System agreed to stop using seclusion, change and rework its restraint policies and train staff on appropriate ways to handle students with disabilities.
Dr Mike Markoe has been appointed interim superintendent until the end of the current school year.
By Kevin McManus