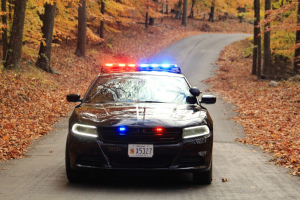 Authorities say none of these threats appear credible.
Frederick, Md (KM) Like many law enforcement agencies around the country, the Frederick County Sheriff's Office is preparing just in case the TikTok School Threats takes place. The social media site has posted warnings of bomb threats and shootings in schools across the country on Friday.
"We have received numerous social media messages concerning acts of violence in our schools and at this time not one of those threats is credible," says Lt. Jason Deater, School Resource Officer commander, in a statement. "We are using every available investigative tool to include court orders to social media providers to identity those involved."
"Working with our partner agencies, we will take swift action on anyone found making these threats of violence in our schools," Lt. Deater continues. "This is an extremely serious situation and every threat will be thoroughly investigated."
The Sheriff's Office says it's bringing in additional deputies, community deputies and detectives to patrol the schools throughout the county. There's also mobile unit patrol checks at each school in Frederick County.
Anyone who has information on these threats is asked to contact the Sheriff's Office at 301-600-1046. Citizens can also remain anonymous by going on line to FCSOtips@frederickcountymd.gov.
By Kevin McManus