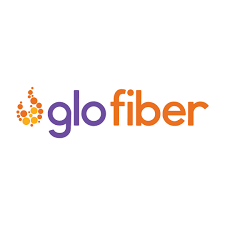 Shentel expects Glo Filber to be operational in January, 2022.
Frederick, Md (KM) Frederick city cable TV customers are expected to have access to an all-fiber network in January, 2022. Shentel Telecommunications Company is currently installing its Glo Fiber network around the city. Chris Kyle, Vice President of Industry and Regulatory Affairs, says each customer's home will be connected by fiber which will bring them internet access, streaming television and phone service. It will also include an optional wall-to-wall WIFI service for customers to connect anywhere in their homes and businesses.
"All of that with the fiber that will connect to your house that's the width of a human hair, believe it or not," Kyle says.
Last year, the Board of Aldermen approved a cable TV franchise for Shentel, which puts them in competition with COMCAST, which already provides cable TV, internet and phone service in the Frederick area.
Kyle says Glo Fiber will provide high speed service to about 20,000 customers in Frederick. "That's involves a fiber to each of the homes there in Frederick that will allow for internet uses that have become necessities through the past couple of years, COVID, people working from home, learning from home, multiple users," he says.
And, says Kyle, there's less wire around the house with Glo Fiber. "It has some neat features where all of the TV's are connected wirelessly throughout the house so you don't have be limited to where that old co-ax cable comes out of the wall, or dragging that cable across the floor," he says.
When the city of Frederick is hooked up, Kyle says Glo Fiber will expand to the county. "We have goals in Frederick County. There are lots of interesting pockets of both dense areas that we'll do on our own. Then what we would like to do is work with the county to apply for some grant dollars to build unserved communities in the county," he says.
People who want more information on Glo Fiber can go on line to www.glofiber.com. Kyle says interested individuals can also sign up for Glo Fiber at this website.
Shentel says this is Glo Fiber's first expansion into Maryland.
By Kevin McManus