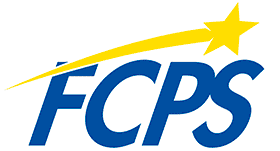 It also plans to reopen for in-person instruction on Jan. 3rd, 2022.
Frederick, Md (KM) Even though the COVID-19 virus is rapidly spreading through Frederick County, the School System says it will continue to hold extracurricular activities during the Winter Break, and plans to return to in-person instruction as scheduled on January 3rd, 2022.
In a statement, Frederick County Public Schools says it will continue to work alongside the Health Department to monitor COVID positivity rates and hospitalizations, and both agencies will remain in constant communication to develop ways to further reduce the spread of the coronavirus.
The spread of the COVID-19 virus in Frederick County has been attributed to colder temperatures, and, as a result, more people spending time indoors.
The School System says students have benefited from in-person instruction this year, and it's doing all it can to protect this option and keep the community healthy.
Sports practices and competitions are expected to take place during the Winter Break, but the Return to Play Committee will continue to meet each week, and review local health conditions.
In the meantime, everyone is encouraged to be safe by wearing a mask when they can't socially distant; washing their hands frequently and covering their mouths when coughing or sneezing; staying at home if experiencing symptoms which could be COVID-19 or influenza; getting vaccinated if they're able; and following recommendations from the Centers for Disease Control and Prevention.
Frederick County Public Schools will be closed starting on Thursday, December, 23rd, and will continue to be closed through Friday, December 31st.
By Kevin McManus