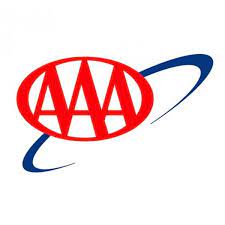 AAA says more than 109-million people are expected to travel for Christmas, New Year's
Baltimore, Md (KM) AAA Mid-Atlantic says more than 109-million Americans will be heading out to visit with family and friends for the Christmas and New Year's holidays. Ragina Ali, spokeswoman, says that 's a 34% increase from 2020. "The roadways certainly will be crowded with more than 100-million expected to drive. And we're seeing a significant boost in the number of travelers who will taking the air a well," she says.
AAA says six-million travelers will be flying to their destinations this year.
If you're going by car, Ali says have your vehicle checked out before leaving. "So if you're going to be taking to the roads, first and foremost make sure that your battery is in good condition. Check your battery; check your tires; check your tire pressure,": she says.
Even though gasoline prices have gone up recently, Ali says that isn't stopping many motorists from traveling this Christmas and New Year's holiday period. "They have dropped a little bit since the last month," she says. "Looking here in Maryland, the gas price average was around $3.32 per gallon. But we're still paying more than a dollar a gallon than last year, and that's both nationally and here in the state of Maryland."
For those who are traveling by air, AAA recommends you get to the airport early so you can quickly get through airport security, and not miss your flight. "Make sure if you're traveling domestically, you arrive at the airport at least two hours in advance. If you're traveling internationally, make sure you give yourself three hours to get there, get through security,": says Ali.
AAA says one of the many reasons why so many Americans are traveling this Holiday season is pent-up demand. They couldn't travel last year due to the COVID-19 pandemic, and they want to make up for that.
No matter how you're traveling this year, Ali recommends you pack your patience. "There are lots of industries where we're still seeing that staffing isn't quite up to what we were use to seeing. So that is certainly important to be mindful of when you're dining out with your family, at the airport going through security or anything else," she says.
By Kevin McManus