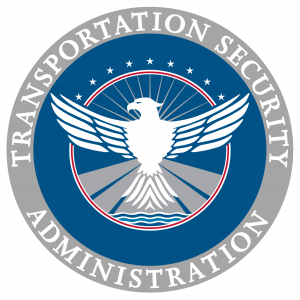 Some may need to be placed in checked baggage.
Washington DC (KM) The airports are expected to be crowded during the holiday period as people head out to visit family and friends for Christmas and New Year's. Many will be bringing gifts, especially food gifts.
Lisa Farbstein, a spokesperson for the Transportation Security Administration, says many solid food items can get through TSA checkpoints at airports without any problem. "Holiday foods that can be carried to the TSA checkpoint include fruitcake, cookies, cake, pies, candy canes, fruit and nut baskets, chocolate, spices, and we've even seen people bringing ham and turkey, like frozen, or cooked even," she says.
But there some food items that need to be placed in your checked baggage. "So holiday foods that should be packed perhaps a little bit more carefully and placed in your checked baggage include things like Champaign–if you're looking to celebrate on the New Year's holiday–or wine, or sparkling apple cider, cranberry sauce, preserves, jams and jellies," says Farbstein.
In addition to food, other passengers often bring small gifts. One that's very popular is snow globes. Farbstein says if the globe contains less than 3.4 ounces of water, it can be placed in a carry-on bag. "Think about the size of tennis ball, and if it's the size of a tennis ball or smaller, that should be okay to bring through a check point," she says. "But if it's one of the larger glass snow globe, you would want to put that very carefully packed in your checked bag."
When bringing along other gifts, it may be best to wait until you get to your destination before wrapping. Farbstein says it's best to put them in gift bags or gift boxes before boarding a plane. "We don't recommended that you wrap them with wrapping paper and tape. And that's because if it triggers an alarm, that means the TSA officer will have to disarm the alarm, and that means the TSA officer will have to unwrap the gift."
For anyone traveling buy air during the holiday season, Farbstein encourages you to get the airport at least two hours before your flight is scheduled to leave. She says the volume of travel this year is expected to be at or near pre-pandemic levels. And wear a mask to protect yourself and other from COVID-19. Masks are still required until March, she says.
By Kevin McManus