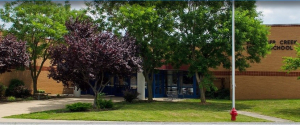 She told authorities it was 'joke.'
Frederick, Md (KM) Another juvenile has been charged with making threats to Ballenger Creek Middle School  on December 17th.  . The Frederick County Sheriff's Office says a 12-year-old girl admitted to creating a false instagram profile, and began making threats to specific students within the school. She is charged with threat of mass violence, misuse of electronic mail and disorderly conduct or obstruction of school activities.
:Last week, the Sheriff's Office charged a 13-year-old boy with setting up a fake Instagram account, and making threats to Ballenger Creek Middle School He told investigators it was a "joke."
The Sheriff's Office School Resource Officers and detectives continued their investigation, and located the 12-year-old girl as a suspect. They determined that this girl was not a victim, as indicated in her posts, but a suspect who created the posts.
Just like the 13-year-old boy, authorities say the girl told them she did this as "joke" in response to a social media post threatening the school.
"The Frederick County Sheriff's Office will continue to fully investigate any and all school threats," says Sergeant Kevin Britt, SRO Supervisor, in a statement. "Our SRO's will continue to work with detectives and patrol deputies to quickly identify, locate and criminally charge those responsible for making threats against our county schools."
"This is a serious problem, resulting in missed class time, a waste of resources, and unnecessary fear for our communities, students, and teachers." Sergeant Britt continues. "These continued school threats will not be tolerated."
Anyone with information which can help in identifying another individual(s) involved in these school threats can call 301-600-1046. Tips can also be sent in anonymously by send an e-mail to FCSOtips@frederickcountymd.gov.
By Kevin McManus