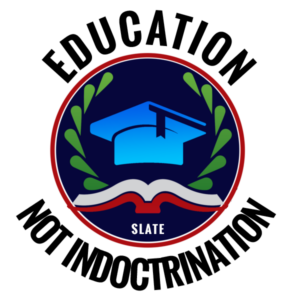 The group wants to not indoctrinate students.
Frederick, Md. (NS) – A four member group called the Education Not Indoctrination Slate (ENI) is reacting to the recent retirement of Dr. Theresa Alban after a U.S. Justice Department report on the use of seclusion and restraint in Frederick County Public Schools (FCPS).
They believe transparency could have helped the situation.
One of the members, Mark Joannides, said the current Board of Education (BoE) does not share enough information.
"They hide things from our kids, they hide things from the parents and they're not transparent. Whenever you meet somebody that's not transparent, normally it's because they're hiding something," Joannides said.
He said they are being called the "Hate Slate" because of ignorance.
"People have been taught to be emotionally inflamed and not to let reason guide them. And so when people hear something, they don't investigate anything they just jump on a band-wagon," said Joannides.
He said what they stand for is the "absolute antithesis" of hate.
The members of ENI say they are trying to get elected to the BoE to restore parental voices, objective time-tested truths and justice.
Another member, Cindy Rose, said she does not like how the education system is trying to turn children in to liberal, activist voters.
"I don't understand what the goal is if not for just to dumb down a population so they accept bigger government," said Rose.
They said the BoE was aware of complaints about seclusion and restraint on students long before receiving the recent U.S. Department of Justice report that preceded the retirement of Dr. Theresa Alban.
They said ENI would ask more questions of their staff to keep complaints from turning into bigger issues.