The fatal shooting happened four years ago.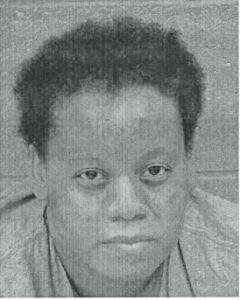 Charity Sophia Goodwin
(Photo from Md. State Police)
Pikesville, Md (KM) A Mecklenberg, North Carolina woman has been indicted for a murder in Carroll County, Maryland seven  years ago. Charity Sophia Goodwin, 38, of Mecklenburg is charged with 1st-degree murder, conspiracy to commit 1st-degree murder, kidnapping, conspiracy to commit kidnapping, armed robbery, conspiracy to commit armed robbery, theft, conspiracy to commit theft, motor vehicle theft, and conspiracy to commit motor vehicle theft.
She is a suspect in the death of Prakash Rampatsingh, 50, of Hanover, Pennsylvania.
Goodwin has been detained by the Mecklenberg, North Carolina Sheriff's Office and is awaiting extradition back to Maryland.
State Police say Rampatsingh's body was found on June 27th, 2014 off of a dirt road in the 3300 block of Falls Road in Hampstead.
Investigators say Rampatsingh was Goodwin's landlord. They say the two had a confrontation at a rental property in Baltimore on or about June 24th. Rampatsingh was kidnapped, driven away in his Dodge truck, and shot and killed. His vehicle was found abandoned in Prince George's County.
Maryland State Police say this case remains under investigation.
By Kevin McManus