But a Md. Health Official says vaccines are effective against this new variant.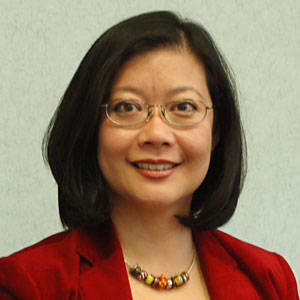 Dr,  Jinlene Chan
Annapolis, Md (KM) The Omincron variant of the COVID-19 virus has surpassed in numbers of cases the current Delta variant that  has been circulating since earlier this year. Dr. Jinlene Chan, Deputy Secretary for Public Health Services for the Maryland Department of Health, notes that the US Centers of Disease Control and Prevention has estimated that the Omicron variant now accounts for 73% of the COVID cases in the country. "In this region, which includes Maryland and Washington DC, the CDC estimates that 75% are the Omicron variant," she says.
Like all viruses, Dr. Chan says the COVID-19 virus has mutated since it was first detected. "Most of the mutilations have not changed the way that the virus behaves,"; she says. "But more recently, just this past year, we have seen changes that make the virus spread more easily from person to person, including with the Alpha variant this past spring, the Delta variant this summer and fall, and the omicron variant."
And this new variant is spreading more quickly. "What we know of the Omircron variant so far is that it can be spread even more easily than the Delta variant as shown by how quickly it has increased in both the United States and here in Maryland over just the past two weeks," she said. The Omincron variant was first detected in Maryland on December 3rd, 2021.
The public health agency in Britain says preliminary data suggests patients who contract the Omincron variant are 50% to 70% less likely to need hospitalization than with the Delta strain. The UK Health Security Agency says its findings indicate  that despite its rapid spread,  the Omicron variant produces a milder form of the illness compared to other variants.   But it better evades vaccines.   The agency says this analysis right now  is only "preliminary and uncertain."
However, Dr. Chan says it's still important for everyone who can to be vaccinated against COVID. "In terms of vaccine efficacy–while we do continue to learn more about this new variant and its impact on vaccines and other treatments–these vaccines, especially with a booster dose, appear  to be effective in preventing severe illness and hospitalization, which is our primary goal," she says.
By Kevin McManus
"