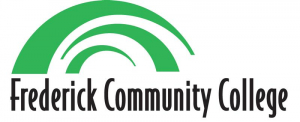 School's interim president says it's due to rapid spread of the Omicron variant.
Frederick, Md (KM) During the first week back to school, Frederick Community College will be operating remotely. . That announcement was made by FCC Interim President Tom Powell. "The Omicron variant of COVID-19 seems to be spreading in many communities at alarming rates," Powell says in a statement. "Now, as we prepare to return to FCC after our two-week holiday, I am concerned that we may inadvertently spread the virus on our campus."
Interim President Powell says FCC has taken actions to keep the students, faculty and staff safe from the coronavirus, and most of them are vaccinated and many have received a booster shot. ""Fortunately, we have not had nay significant breakout of the virus on campus," he says.
He also says with all the traveling and visiting with family and friends, this decision to operate remotely from January 3rd through the 9th is "prudent" to help mitigate the spread of the Omicron variant of the COVID virus.
"An additional buffer should help us curb the spread of the variant," says Interim President Powell.
FCC says all students and employees are encouraged to get their COVID-19 vaccines if they have not done so already, and to continue wearing masks when in public.
Any student or employee who tests positive for COVID-19 is asked to report their test results st to Jennifer Dame, the FCC pandemic coordinator, at JDame@Frederick,edu ,.or leave a voice mail message at 301-624-2739.
By Kevin McManus