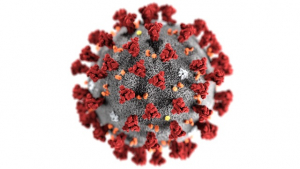 The panel will meet virtually on Thursday., but public comments will be taken.
Frederick, Md (KM) A meeting is scheduled for Thursday night by the Frederick County Board of Health. The panel consisting of the County Executive and County Council will discuss the current COVID-19 pandemic, and whether to impose an indoor mask requirement, and put limits on public events of 25 or more people.
The meeting starts at 7:00 PM. . It will be virtual, but citizens will be allowed to call in and comment. Comments will be limited to three minutes.
The meeting will be chaired by Health Officer Doctor Barbara Brookmyer.
You can view the meeting on Frederick County Government Channel 19, or 1085 for high definition. Citizens can also follow the meeting on line at http://www.frederickcountymd.gov/FCGTV, or by calling 1-855-925-2801, and enter meeting code 8751.
Citizens can also use that number to call in and make comments, entering meeting code 8751, and then press the number 3 to enter into a queue for live public comment. The County says all comments, written or oral, will be part of the public record.
By Kevin McManus