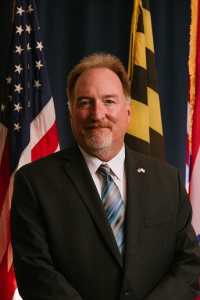 It would expand the credit to more retirees, veterans, spouses.
Frederick, Md (KM) The Frederick County Council is considering legislation to extend the Elderly Individuals and Uniformed Service Members Property tax credit.
The measure would expand the approximately $686 credit to include not just retired service members, but active duty, retired and honorably discharged service members with a service-connected disability. . In addition, surviving spouses of these uniformed service members would be eligible for this credit.
The legislation also increases the value of the property receiving the credit from $300,000 to no more than $500,000. It would also remove the income eligibility of $80,000 or less annually. .
The Council held a hearing on the bill Tuesday night, but only one person testified. Chris Weatherly of Middletown called the legislation "fantastic," and urged all members of the Council to support it.
A vote on this bill is expected at a later date.
The legislation is sponsored by Councilmen Steve McKay, Phil Dacey, Michael Blue and Kai Hagen.
By Kevin McManus