Officials say this follows the recent  surge in COVID-19.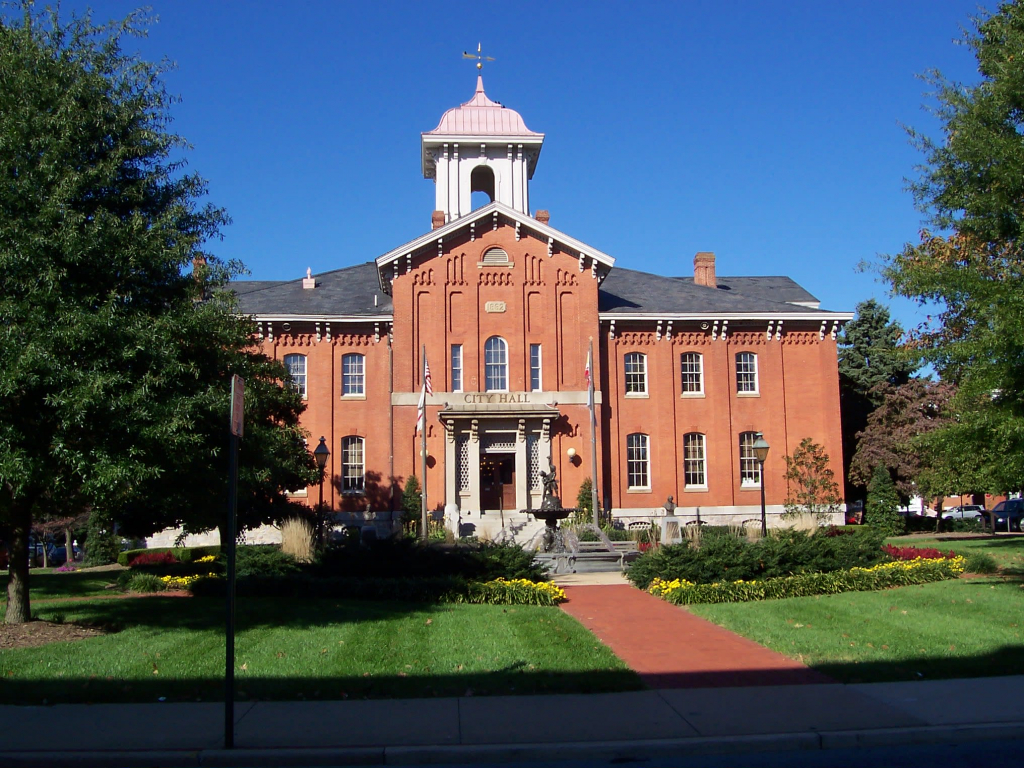 Frederick City Hall
Frederick, Md (KM) Some restrictions have been put in place by the City of Frederick to help slow the surge of COVID-19, particularly the Omicron variant. .
.
Officials say from January 6th through the 14rh, all public meetings  will transition from in-person to virtual, and City offices will be closed to the public. The Weinberg Center will be closed, and all shows which have been scheduled will be canceled or re-scheduled.
But Parks and Recreation facilities and the Talley Rec Center will remain open with modified safety measures in place..
The City's parks will continue to be open to the public, but citizens are urged to practice social distancing and to wear a mask when that's not possible.
City officials say they will revisit these restrictions on Friday, January 14th.
They also ask that residents not visit Frederick Health Hospital's emergency room for COVID testing. It should be reserved for urgent and emergency medical conditions.
Anyone who wants information on COVID testing and vaccinations can visit https://covidlink.maryland.gov
By Kevin McManus