Death of History, Learning, and Facts
This Faith Debate discusses a number of issues, including:
1619 Project, removal of statues, buildings and schools and roads renamed, Waukesha atrocity
Dr. Sues cancelled, schools closed, virtual learning, Kyle Rittenhouse case (following Jacob Blake shooting)
Rush to judgment and assumed prejudice (Bubba Wallace NASCAR "noose", Jussie Smollett hoax, Ahmaud Arbery/Breonna Taylor/George Floyd/BLM riots
This is the fourth episode in a five-part series, with all five recorded while live streaming. The full video is available on YouTube at the Household of Faith in Christ channel: https://www.youtube.com/watch?v=nLLzi1384LU
The panel: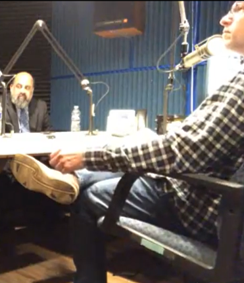 Troy Skinner. Pastor of Household of Faith in Christ. www.HouseholdOfFaithInChrist.com
David Forsee. Pastor of The Church That Meets at David's House.
Imran "Raz" Razvi. Pastor and Founder of Conquered By Love Ministries. www.ConqueredByLove.org
Daniel Razvi. Pastor serving The Church That Meets at Imran's House.
Link to Faith Debate podcasts on iTunes here. Stream, Share, Download, and Embed past shows using the WFMD "Audio Vault".