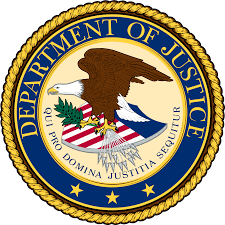 He's expected to be sentenced in March.
Baltimore, Md (KM) A Frederick man has pleaded guilty to possession of child pornography. Jason Wade Harley, 49, entered the plea on Friday in US District Court in Baltimore.
The US Attorney's Office for Maryland says Harley admitted in his plea that on February, 24th, 2020, he uploaded four suspected child pornographic images to the internet which contained Harley's name and e-mail address. The internet platform to which they were uploaded reported it to the National Center for Missing and Exploited Children. Investigators say several of images depicted sexual abuse of infants and prepubescent minors, and the uploads were linked to Harley's account.
On August 28th, 2020, investigators executed a search warrant at Harley's home, and found a SIM card in cell phone which contained two videos children engaged in sexually explicit behavior, and 499 images of child pornography, including sexual abuse of infants and prepubescent minors.
As he stated in his plea agreement, investigators executed a search warrant on Harley's online accounts. They reviewed his online activity, and found evidence that Harley used multiple phrases to search for accounts, including "young sluts." On another internet account, investigators located 11 additional images of child pornography, and conservations between Harley and another internet user. He said he had 130 videos and 260 pictures of child pornography in a hidden vault. Harley also said he had an interest in sexual abuse of children.
Sentencing is scheduled for March 31st. Federal officials say Harley could receive a minimum of ten years in prison and a maximum of 20-year incarceration, followed by a lifetime of supervised released.
The US Attorney's Office for Maryland says this case was brought about as part of Project Safe Childhood, a nationwide program launched by the US Department of Justice in 2006 to combat child sexual exploitation and abuse. Federal officials say it's led by US Attorneys across the country and the Justice Department's Criminal Division's Child Exploitation and Obscenity Section. It uses federal, state and local resources to apprehend and prosecute individuals who sexually exploit children, and identify and rescue victims.
By Kevin McManus