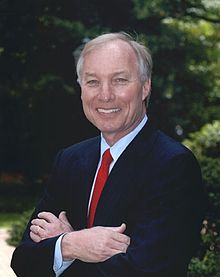 Maryland Comptroller Peter Franchot created a plan to spend the state's $6-billion surplus.
Annapolis, Md. (NS) – Maryland has $6-billion in surplus funds due to incresed tax receipts..
State Comptroller Peter Franchot said Maryland has seen an unexpected influx of tax revenue after almost $70-billion from the federal government came to the state in the past 18 months — lifting the economy.
He said he has some recommendations on how to spend the cash.
"Rather than just spending willy-nilly, we take the six billion and spend two billion on the Rainy Day Fund," said Franchot.
He also wants to spend two billion dollars on high-priority infrastructure projects, 500 million to support mom-and-pop stores, 500 million to provide support to the child care industry, and one billion dollars towards checks for low-wage earning Marylanders.
"I know who these folks are because they pay taxes, they're in our database. They did not receive a lot of releif from the state or the federal government. They need a $2,000 survival check just to get them through January, February and March," Franchot said.
He plans to send his recommendations to state legislators and the governor.