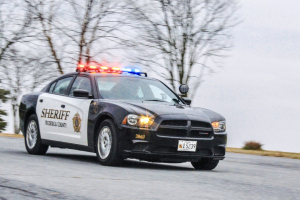 The Sheriff's Office says one person was found deceased Monday afternoon.
A suspicious death in Frederick is under investigation.
The Sheriff's Office says at around 4:15 PM, deputies were dispatched to the 5700 block of Stoney Creek Drive, and found a deceased individual.
Detectives are conducting an investigation, and there's expected to be a police presence in that area for some time, according to the Sheriff's Office.
No suspects have been taken into custody, authorities say.
Anyone who has information on this incident is asked to contact the Sheriff's Office at 301-600-1046. Reference case number 22-003169. Residents who want to remain anonymous can call the Tip Line at 240-877-4234.
By Kevin McManus