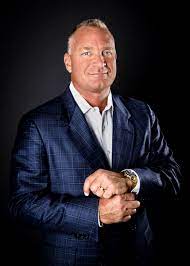 Chris Murray says inflation is not transitory.
Frederick Md. (RH) – A local financial adviser is speaking out about the impact that national supply chain shortages have had on Frederick County.
Chris Murray, Founder of Murray Financial Group, said supply chain shortages began two years when the federal government took the unprecedented action of shutting down the U.S. economy.
"And in doing that, you had essential versus non-essential and some of the businesses locally in Frederick and regionally had a really hard time getting the supplies that they needed," Murray said.
Meanwhile, The Biden administration has worked on ways to mend issues with the supply chain, including expanding work hours at Southern California ports and agreeing with large private companies to expand their hours as well.
"What we learned during the virus is that if you are a bigger company like a Costco, Walmart, or Amazon, you can afford to rent your own trucking company to move your goods, small companies don't have that luxury."
Prices paid by U.S. consumer jumped 7% in December from a year earlier, the highest inflation rate since 1982.
Murray said despite all the many challenges ahead for local businesses, there's still some sense of optimism for a rebound of the local economy.