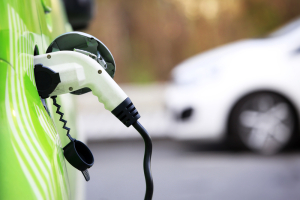 It would not require new homeowners to purchase charging equipment.
Frederick, Md (KM) Legislation to require homebuilders to install the wiring necessary in new homes to charge up electric vehicles is being considered by the Frederick County Council.
The bill is sponsored by Council President MC Keegan-Ayer who says its' away for the county to be prepared as sales of EV's are expected to increase in the near future. "All reports of electric vehicles purchases show record sales and a growing market illustrating that electric vehicles are the future of transportation in this country," she says.
She cited statistics from the Edison Electric Institute which states that the number EV's on the roads is expected to reach 18.7-million by 2030 which represents a 7% increase in the number of electric vehicles on the roads right now.
But Councilman Phil Dacey says the number of electric vehicles on the road won't grow that fast. "We're at least talking about 12 years from now before a majority of people have to make a decision about the next type of vehicle they get.," he said. "We're talking decades." He adds that electric vehicles are not increasing dramatically.
The bill would require builders to put in the wiring and other equipment to handle a charging station in a driveway, garage or parking pad. The person who buys the new home would not obligated to purchase the charging equipment. It would cover single family homes, townhouses and duplexes. it would not apply to mobile homes and new homes without electricity available.
Councilman Steve McKay says he's not in favor of requiring the wiring be put into new homes, but would be favor of allowing home buyers to opt out if they choose. "I'd have to pay for something that I'm likely to even use," he said.
Councilman Kai Hagen, who sponsored a bill which prohibits those with non-electric vehicles from parking in spaces reserved for electric vehicles so they can charge up, says EV sales are expected to increase in the future, and the county needs to be ready. "We know this is coming and it only makes sense," he said.
The Council discussed this legislation during their Tuesday meeting.
By Kevin McManus