The Demise of Science and Liberty
This Faith Debate discusses a number of issues, including:
Death of Science (WHO-NIH-CDC self-contradicting themselves, Wuhan Flu deaths WITH covid, personal distancing)
Death of Liberty ("vaccine" passports, temperature checks, capacity limits, ignoring of HIPPA, lockdowns)
This is the wrap up episode in a five-part series, with all five recorded while live streaming. The full video is available on YouTube at the Household of Faith in Christ channel: https://www.youtube.com/watch?v=qJazArZWkGg
The panel: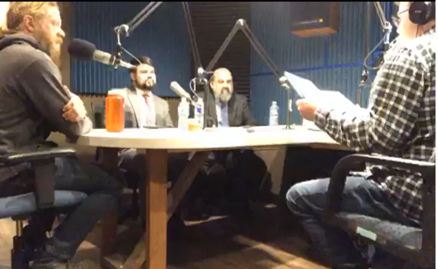 Troy Skinner. Pastor of Household of Faith in Christ. www.HouseholdOfFaithInChrist.com
David Forsee. Pastor of The Church That Meets at David's House.
Imran "Raz" Razvi. Pastor and Founder of Conquered By Love Ministries. www.ConqueredByLove.org
Daniel Razvi. Pastor serving The Church That Meets at Imran's House.
Link to Faith Debate podcasts on iTunes here. Stream, Share, Download, and Embed past shows using the WFMD "Audio Vault".