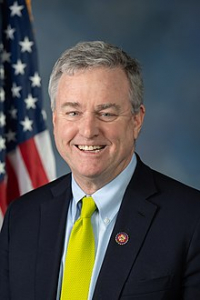 Maryland Congressman David Trone tests positive for COVID-19
U.S. Rep. David Trone of Maryland announced that he has tested positive for COVID-19. The Baltimore Sun reports that the 66-year-old Trone said he's experiencing only mild symptoms and is isolating at home.
Trone is a Democrat who represents Maryland's 6th Congressional District. He said in a statement Saturday that he will be voting by proxy this week so he can isolate and recuperate safely at home.
Trone is the second Maryland congressman to test positive for COVID-19 in the past week and joins dozens of federal lawmakers who have been infected since December. U.S. Rep. C.A. "Dutch" Ruppersberger announced Tuesday that he'd tested positive.
By The Associated Press