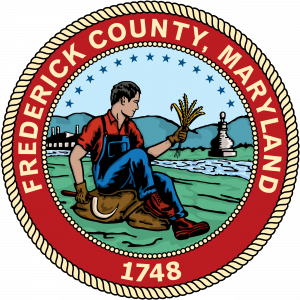 The total package costs $3.7-million.
Frederick, Md (KM) A vote is expected on Tuesday by the Frederick County Council on several climate change initiatives . The total cost of the package is $3.7-million which is one-time funds.
The measures include a plan to add a department of climate and energy, and a department of stormwater within the County's Office of Sustainability and Environmental Resources.
Other projects are part of the Capital Improvements Program. They include $350,000 to purchase electric vehicles. There's also $100,000 set aside to contribute to the design of microgrids and solar installation with battery backup for county facilities,. and $630,0900 to buy down the cost of solar photovoltaic installation with battery backup and installation at county facilities. It could include the building at Oak Street pending the results of a feasibility study.
There is also $832,435.44 to implement the results of the Greenhouse Gas Mitigation Strategy and Climate Resilience Strategy which could include building energy retrofits, resilience projects, a Building Energy Master Plain for internal operations and Energy Management software and support county-wide.
The Council heard testimony on the plan last week during their virtual meeting. . Curt Weatherly from New Market called in. "I respect the fact there are climate change skeptics. However, the benefits far exceed the risks.
For one, Weatherly said these measures could enhance energy security. "Secondly, these projects are no cost to the taxpayer. Third, these projects often pay for themselves within three to four years. And fourth, and lastly, these projects can significantly support high paying, local jobs," he said.
Also speaking was Matt Sueber of Urbana. who said elected officials must address climate change. "This is a serious human rights issue, and a planetary-wide health issue," he said. "It needs to be addressed. It should have been addressed 20 or 30 years ago."
"We are all alone in the universe. There's no question humans have done tremendous damage to this planet," he continued. "And there is no help for us out in the universe if we don't stop doing what we're doing to this planet, and improve the climate and the health."
The Council's meeting this week is scheduled for Tuesday, January 18th beginning at 5:30 PM.
By Kevin McManus