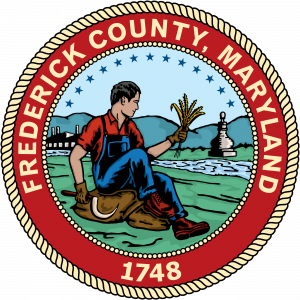 This follows action by the County Council on Tuesday.
Frederick, Md (KM) An expanded property tax credit for uniformed service members was adopted Tuesday night by the Frederick Council. In a 4-3 vote, the Board approved a bill to expand the 20% credit not only to veterans 65 and older, but active duty, retired military, honorably discharged members of the armed forces and those with service-related disabilities. It also include those who were in the reserve or the National Guard. Surviving Spouses of these individuals who are 65 and older who have not remarried would also be eligible.
"We have a very large, vibrant population of retired service members in this county as you would expect with Fort Detrick being such a large employer here in the county," says Councilman Steve McKay, who sponsored the legislation. "And I just want to show our gratitude for their service."
McKay also hopes this property tax credit will make Frederick County number-one as a place for military retirees and veterans.
Councilman Jerry Donald voted against the bill. He said he has a philosophical problem with it. "And whenever you start to carve out exceptions for groups, everybody else is going to have to pay more," he said. "We can talk about right now we have a surplus. But crunch time will come in the future, and if one group doesn't pay, other groups will pay.":
Council President M.C Keegan-Ayer, who also voted against this legislation, said she understands the service that those in the military provide to the country, noting that she has a son who served in the Navy aboard a submarine. But she said if you give a tax credit to one group, others who feel just a deserving will come forward and make the same request. "The intent is noble. I will grant you that. Just in actuality , putting it into practice, I look and I say 'we can't continue to do this.' At some point, we just have to stop and say 'enough.'"
Keegan-Ayer had proposed an amendment to the bill lowering the threshold for the property tax credit from $500,000 to $400,000, but it went down to defeat.
Those Councilmembers voting in favor of the bill were McKay, Phil Dacey, Michael Blue and Kai Hagen. Those against were Keegan-Ayer, Donald and Councilwoman Jessica Fitzwater.
Climate Initiatives
In other action, the Council approved two measures to address climate change. One would set up two departments in the Office of Sustainability and Environmental Resources addressing climate and energy, and stormwater. That initiative passed by a 5-2 vote with Councilmen Michael Blue and Phil Dacey in opposition.
The second measure would take money from the capital budget and use it for such projects as the purchase of electric vehicles, a contribution to design of the microgrids and solar photovoltaic systems for county facilities and to implement recommendations from the Greenhouse Gas Mitigation Strategy and the Climate Resilience Strategy. The vote on that was 6-1 with Councilman Dacey voting "no."
"I really don't think that this is the time to be establishing new offices in the last year of the lame duck of a county executive," Dacey said. "I really think we should be pushing these off to the next administration."
Council President Keegan-Ayer said the Council would have tackled these issues two years ago, but COVID got in the way. "So It does seem like it's at the end of the administration's tenure or the time of being the county executive," she said. "But I think had we mot had COVID, you have seen them towards the end of 2020 and into 2021."
Councilman McKay hoped that the new employees coming on as part of this initiative are good securing grants. "The money's there to be had,:" he said. "This doesn't have to be a great expense to the county to realize these benefits."
The total cost of these initiatives is $3.7-million which the county already has in its budget.
By Kevin McManus