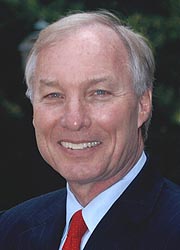 The Comptroller says it gives residents and business owners a chance to hold on to their money a little longer.
Annapolis, Md. (KM) – Tax filing season gets underway on Monday, January 24th, and once again, Marylanders a little more time to complete their state returns. Comptroller Peter Franchot says for the third year in a row, his office has extended the filing deadline for  Maryland income taxes by 90 days. Instead of April 18th, residents have until July 15th to file.
He says the state's economy is still being pounded by the COVID-19 pandemic. "We are on the road to recovery. But the top two-thirds of our economy are doing relatively well. But the bottom one-third, particularly in the hospitality sector and other small businesses, have been pummeled," says Franchot.
With this extension, taxpayers can keep their money in their pockets a little bit longer. "The last two years, we've had 600,000 Maryland taxpaying families and business owners take advantage of that,. and it's proven to be highly successful as far as keeping small businesses solvent and open; and giving some immediate, flexible, financial relief to hundreds of thousand of Maryland taxpayers," says Franchot.
He says it's an opportunity for residents to use this money for necessities such as food, housing and other needs, and to keep their businesses in operation.
Even though Maryland has extended its tax filing deadline, the IRS still requires taxpayers to file their returns by April 18th.
By Kevin McManus