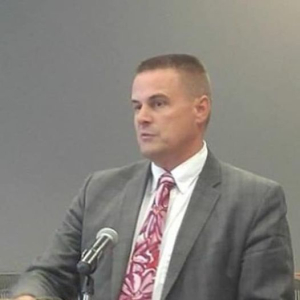 He will be campaigning for an at-large seat.
Frederick, Md (KM) Brad Young is running for an at-large seat on the Frederick County Council. He made that announcement in a Facebook posting on Friday.   "I just looked into my heart and felt that I wanted to do something different. And I love Frederick County and want to continue to serve in any way that I can. And I think the Council is a good way to continue that service," he says.
Young has been on the Board of Education since 2010, serving several times as President. He says increased funding for education will be one of his top issues during the campaign. "While we've been very blessed over the past ten years to get some nice increases from our County Executive and our County Council, we're still at the bottom of funding in the state," says Young.
Young also served on the Board of Trustees for Frederick Community College.
Other issues he plans to emphasize are public safety and managing growth. "The development and making sure, again, that we continue to keep up with needs of our county as we grow: making sure that we have enough school seats. Making sure that we have adequate public safety and roads and those kinds of areas. Parks: obviously; we have a great parks system in Frederick and want to continue and grow that," he says.
Young says he plans to file next week with the local Board of Elections.
Other candidates for the at-large seats on the County Council are incumbent Phil Dacey (R), and challengers Dylan Diggs (R), John Funderburk (D) and Renee Knapp (D). Gail Bell is unaffiliated and her will be on the general election ballot only.
The primary election is June 28th. The general election is November 8th.
By Kevin McManus