Shifting Cultural Connections
This Faith Debate discusses a number of issues, including:
Dictating Cancellation: Lockdowns – Sports cancelled/Olympics postponed. In many places Thanksgiving/Christmas, Weddings/Funerals, Family Gatherings cancelled. Mask Requirements, Jab Mandates.
"Traditionalists" used to connect with (and trust) the military and law enforcement, but now…
Partly because of things like Americans left behind in Afghanistan, General Mark Milley called China behind the President's back, and the Feds are calling parents who attend school board meetings "terrorists" – the once high regard for the office of the President has been replaced by "Let's Go Brandon".
This is episode one in a five-part series, with all five recorded while live streaming. The full video is available on Rumble at the Household of Faith in Christ channel: https://rumble.com/c/c-458137
The panel: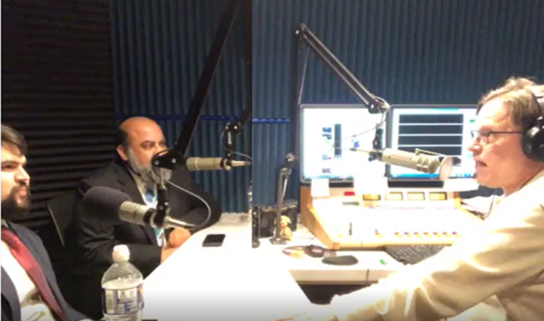 Troy Skinner. Pastor of Household of Faith in Christ. www.HouseholdOfFaithInChrist.com
Imran "Raz" Razvi. Pastor and Founder of Conquered By Love Ministries. www.ConqueredByLove.org
Daniel Razvi. Pastor serving The Church That Meets at Imran's House.
Link to Faith Debate podcasts on iTunes here. Stream, Share, Download, and Embed past shows using the WFMD "Audio Vault".