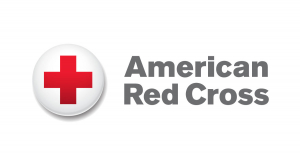 A Red Cross official call it 'the worst we've had in the past decade.'
Frederick, Md (KM) There's a severe blood shortage across the country. The American Red Cross says it supplies 40% of the nation's blood, but it has seen a 10% decline in the number of people giving blood. Curt Luthy, the Executive Director of the Red Cross Chapter for Frederick, Howard and Montgomery Counties, calls it "the worst that we've had in the last decade."
Luthy says part of it is due to the COVID-19 pandemic, but it isn't the only reason. "We had a number of different weather cancellations even for ice and snow, and that has caused us to cancel or even delay a start of a drive," he says. "And anytime we do that, we're not collecting those units and that has a negative impact on the number of blood units that we have available."
He says the Red Cross has less than a one-day supply of blood products on the shelf, and doctors in hospitals are delaying or re-scheduling elective surgeries. "We have been able to meet all of the demands from the hospitals. But the margin is so thin that we've created this national appeal to try to get people to come out," he says. "We're specifically looking for people with the type O blood and then we're also looking for platelet donations."
For those who want to give but are concerned about contracting COVID-19, Luthy says giving blood is very safe. "All of our employees are masked and gloved, and they're taking the extra steps to make sure all of the space is cleaned and sanitized in a way that's following the CDC guidelines," he says.
To give blood, you can make an appointment by going on line to RedCrossBlood.org, or calling 1-800-RED-CROSS (1-800-733-2767)
This Thursday, January 27th, there will be a blood drive at the Independent Hose Company on Baughmans Lane in Frederick from 9:00 AM until 3:00 PM. It's called the "Battle of the Badges" and it's a competition between the Frederick Police Department and the County Division of Fire and Rescue Services to see which agency can bring out the most donors. Residents who want to participate and give blood need to go on line or call to make an appointment.
By Kevin McManus