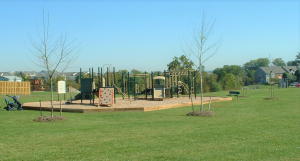 Parts of the park could be closed for installation work.
Frederick, Md (KM) – A waterline is expected to be installed and run through Willow Brook Park in  Frederick, and that could cause closures to some sections of the park.
City officials say work on installing the waterline is scheduled to begin by the end of January, and take several months to complete. During that time, sections of the park may be closed to the public. A portion of the parking lot will be used as a staging area for equipment and materials.
Visitors to the park are asked to be use caution when in the area, and stay away from workzones.
The pipeline will be installed west of the intersection of Sumner Drive and McClellan Drive, running across the park to Tuscarora Creek. It will continue through the Homewood property and the existing water line at Willow Road.
By Kevin McManus