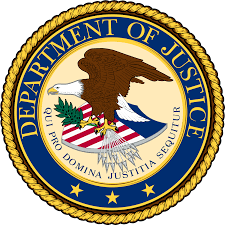 One of those murders occurred in Frederick County.
Baltimore, Md (KM) Four MS 13 gang members were convicted on Monday of racketeering and conspiracy involving several murders in Maryland, including one in Frederick County. After a three-month trial, the jury found Milton Portillo-Rodriquez, a/k/a "Little Gangster," 26; Juan Carlos Sandoval-Rodriguez a/k/a "Picaro," 22; Oscar Armando Sorta Romero, a/k/a "Lobo," 22; and Jose Joya Parada, a/k/a "Calmado," 20, guilty of a  racketeering conspiracy and racketeering for their participation in the MS 13 gang. Portillo-Rodriquez, Sandoval-Rodriquez an Sorto Romero, were each  convicted on  multiple counts of murder in the aid of racketeering.
The U-S Attorney's Office for Maryland says at trial, evidence was presented that showed the four used drug trafficking, extortion and violence against suspected rivals from other gangs. Prosecutors also say the defendants participated in four grisly murders between 2015 and 2017. In one homicide in April, 2017, an individual was kidnapped in Silver Spring, and taken to a wooded area in the City of Frederick Watershed where he was killed with knives and machetes, and buried in a shallow grave. The victim's remains were discovered in June, 2017.
The purpose of these crimes, federal officials say, was to increase MS-13's power in Frederick, Montgomery and Anne Arundel Counties.
"The brutal and tragic violence perpetuated by these defendants and their fellow MS-13 gang members is totally unacceptable. The US Attorney's Office in Maryland and our local, state and federal partners are working together to remove these violent gang members to keep our communities safe from the threat of MS-13," said US Attorney for Maryland Erk Barron, in a statement. "We will continue to bring to justice these transnational gangs, and we welcome the continued support from members of our communities in order to carry on our work against MS-13."
Portilloa Rodriquez, Sandoval-Rodriquez and Sorto Romero each face life sentences in prison for the murder's in aid of racketeering charges. Joya Parada faces a maximum sentence of life behind bars for the racketeering conspiracy and for racketeering.
Federal officials say Joya Parada's sentencing is scheduled for April 8th,2022 at 10:00 AM. Sandoval Rodriquez is expected to be sentenced on April 22nd,2022 at 4:00 PM. Sentencing for Sorto Romero is scheduled for May 6th,2022 at 10:00 AM. And Portillo Rodriquez is scheduled to be sentenced on May 13th,2022 at 10:00 AM.
By Kevin McManus