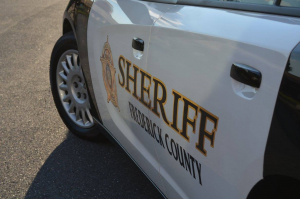 Police could not find enough evidence.
Frederick, Md. (NS) – The Frederick County Sheriff's Office said they were not able to find evidence of foul play after two months of investigation into a woman's claim that she was drugged at Champion Billiards on Buckeystown Pike on November 27th.
Sheriff's Office Spokesman Todd Wivell applauded the woman who stepped forward.
"We gotta give her a lot of credit for having the courage to go out on the social media and posting her story, sharing it with the public. And what she shared is that she felt like she had been roofied which means someone slipped a drug into her drink and made her to a point where she didn't know what was going on," said Wivell.
He said after talking to witnesses and reviewing camera footage, there is not enough evidence to charge someone in the case.
An employee of Champion Billiards, who wishes to remain anonymous, called WFMD's Morning News Express and said the media's response to the situation has made business more difficult.
"I've been an employee for Champion's for many, many years. We've fought through inflation, we've fought through COVID as a small-business trying to get through it and with this situation it's been really really tough for us because it's such, you know, another mountain to climb for us," she said.
Wivell said Champion's did everything they could to assist police, and that the investigation is not closed, but has been suspended.