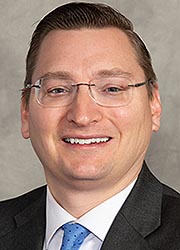 The legislation would increase the pay to $175,000 annually.
Annapolis, Md (KM) The Frederick County Legislative Delegation is expected to vote later this week on a bill to increase the Sheriff's salary. Lawmakers talked about that during last Friday's meeting.
State Senator Michael Hough is sponsoring the legislation. He says the Sheriff's current salary ins $125,000 per year. His bill would make it similar to the pay of a lieutenant colonel in the Maryland State Police. He says the legislation would increase the salary to $150,000 annually the first two years starting in 2023, and $175,000 the next two years. "I think the compensation level is appropriate given the position, the responsibilities. And that is basically a complementary salary for a full service Sheriff's Department," he said.
If this bill passes, a pay raise for the Sheriff wouldn't go into affect until the next Sheriff takes office after the 2022 election
But Delegate Ken Kerr says $175,000 annually was too high. "The lieutenant colonel in the State Police isn't an elected official," he said. "The $175,000 brings it up to more than a congressman and equal to the governor. I think it's too big of a salary for an elected official, especially in Frederick County."
Kerr offered a 4% increase for the Sheriff in 2023, and 2% hike from 2024 to 2026 which Hough said he would oppose.
Delegate Karen Lewis Young also said the proposed salary was too high. "In my close to 40-years in the public and the private sector, I have never seen a 40% jump in two years," she said. "It's just basically unheard of, unless you leave and go to another organization."
County Executive Jan Gardner said the $175,000 salary would make the Sheriff the highest paid official in the county. "That's the more than the average division director makes in county government, and it's certainly would make him in the one of the top paid jobs in the entire county which I think is not appropriate for public service," she said.
"I believe the state's attorney is above that rate that this delegation voted to do a couple of years ago," Hough responded. "So that's not actually accurate so it it's not in line with others. We did the same for State's Attorney."
He this bill would use a similar method employed in Charles and Harford Counties, which is using the salary of a lieutenant colonel in the Maryland State Police in determining the salary for Frederick County's Sheriff.
The Delegation voted to table a decision on the bill until its meeting on Friday, February 4th. Hough says this would give time for lawmakers to develop their own proposals when it comes to determining the Sheriff's salary.
By Kevin McManus