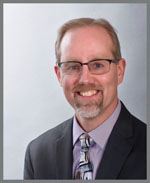 He's against family members of police officers being on the board.
Frederick, Md. (NS) – As Frederick County gets closer to establishing a police accountability board, Frederick City Mayor Michael O'Connor shared his thoughts on who could be on the board.
Under state law, Frederick County must create a board to receive and review complaints about police misconduct and maintain transparency in the disciplinary process.
O'Connor said he is fine with a convicted criminal being on the board since there will be a vetting process to select the members.
"I think a blanket denial of someone having the opportunity… it would be similar to employment practices that would simply bar someone from having a job because of something that they've done 20 years ago when they were 18," O'Connor explained.
He added that active members of the police community should not be allowed on the board… and possibly not their relatives either.
"I can see a concern about an immediate family member of a police officer sitting on a board that oversees police officers. Is that connection too close? I don't know," O'Connor questioned.
He said he likes how County Executive Jan Gardner has proposed a board that has representation from across the county.
"County governments and municipal governments may not have the same policing needs and therefore accountability might not necessarily be the same and I give the County Executive a lot of credit for involving the City of Frederick, the City of Thurmont, the City of Brunswick in those discussions," said O'Connor.
Under the current proposal, the board consists of 5 members, O'Connor thinks that number should be higher to achieve proper representation.
The county must have the board up and running by July 1st.