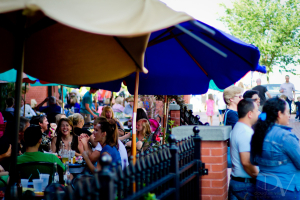 The panel consists of 17 members.
Frederick, Md. (KM) – A 17-member ad-hoc advisory committee has been appointed by Frederick Mayor Michael O'Connor to evaluate staff recommendations for pop-up dining. The panel will discuss and provide feedback on these recommendations for balanced pop-up dining in the city.  Final recommendations will be developed in the form of proposed legislation for the Board of Aldermen to consider.
The committee will consist of four city residents, four retailers, four restaurants, four business representatives, one food truck operator, three ex-officio Non-Voting, Non-Profits (Golden Mile Alliance, East Frederick Rising, and Downtown Frederick Partnership) There will also be city staff representing the Department of Economic Development, Police, Engineering, Planning and the Mayor's Office.
The committee will meet four times on line on February 8th, 15th, and 22nd, and March 1st. The meetings will be from 12:00 PM until 1:00 PM. City officials say all meetings will be recorded, and the minutes published.. All documents, minutes and recordings can be found at https://www.cityoffrederickmd.gov/1566/Pop-Up-Dining-Ad-Hoc-Advisory-
Public comments can be e-mailed to PopUpDining@cityoffrederickmd.gov.
Pop-up dining has taken place in Frederick during the 2020 and 2021 seasons which ended on October 31st, 2021.
By Kevin McManus