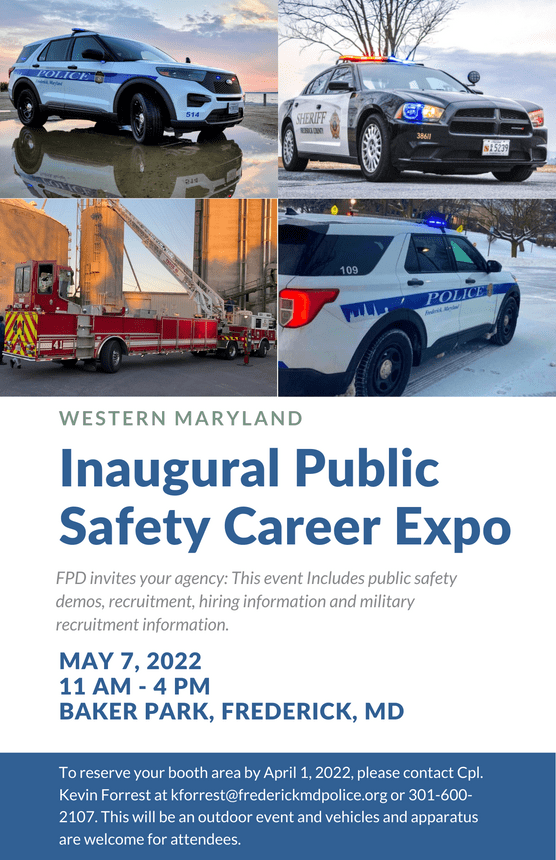 Cpl. Kevin Forrest said it will recruit and increase community engagement.
Frederick, Md. (NS) – An event will be held in Frederick to help recruit more first responders.
Frederick Police Corporal Kevin Forrest said the inaugural Public Safety Career Expo will be held at Baker Park on May 7th from 11 a.m. until 4 p.m.
He said they want to increase public engagement, but first responders also need to recruit.
"We're in a time right now where especially law enforcement agencies are down applicants. (Division of Fire and Rescue Services) is in the exact same situation, our fire departments are all short staffed because of a lack of applicants," said Forrest.
He said COVID has impacted the amount of new recruits.
"I can speak for the police side of things as far as our applicant process. The numbers are down. We'll have a good list of people that sign up for testing and then we typically lose maybe 20% just prior to the testing because of COVID," Forrest explained.
He believes it is important for the public and first responders to interact in a non-emergency situation.
The expo will feature vehicles and equipment as well as food trucks and vendors.