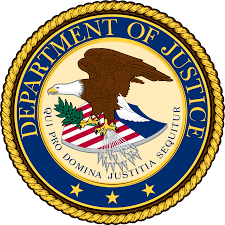 He assaulted to rival gang members.
Baltimore, Md. (KM) – A Frederick man whose a member of MS 13 was sentenced last week to more than three years in federal prison. On February 2nd, 2022, Edin Velasco Garcia, 21, was given 41 months behind bars followed by three years of supervised release for assault with a deadly weapon.
The US Attorney's Office for Maryland says Velasco Garcia assaulted two people who he believed to be rival gang members.
Federal officials say in his plea agreement, Velasco Garcia admitted he and other MS 13 members approached two strangers in a parking lot in Frederick on March 22nd, 2019. They are identified as Victim 1 and Victim 2. When asked if they were gang members, they both said no. But one had tattoos on his arms indicating he was a member of the 18th Street gang. The victims were beaten up.
According to his plea, Velasco Garcia called other gang members to join them. He pulled out a folding knife and attempted to stab Victim 2 with an overhead motion but missed. Victim 2 attempted to run away, but MS 13 gang members tackled him, punching and kicking him several times before one person hit Victim 2 in the head with a rock.
During the fight, Velasco Garcia threw up several MS 13 gang signs.
When the attack began, Victim 1 tried to run away. But gang members punched him in the face, and he was slashed in the face with a knife. Victim 1 was left conscious for a time, and gang members stole his phone.
The two were transported to the hospital for treatment of their injuries.
Velasco Garcia admitted to authorities the assaults were intended to maintain and increase the status of MS 13, and allow members to bring up their status within the gang.
The US Attorney's Office says this case is an Organized Crime Drug Enforcement Task Force investigation which identifies disrupts and dismantles the highest level criminal organizations which threaten the United States.
By Kevin McManus