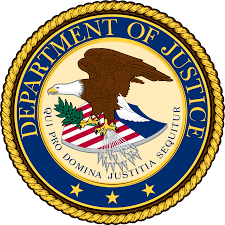 Two of the defendants are Frederick County residents.
Baltimore, Md. (KM) – Three Maryland men, including two from Frederick County, have been indicted by federal grand juries for sexual exploitation of a child to produce child pornography and other related offenses. The US Attorney's Office says two of the defendants are previously convicted sex offenders. .
A nine-count indictment against Dennis James Harrison, 39, of Rocky Ridge alleges he sexually exploited two minor girls beginning when one was two-years old, and another was 10 to 11 years of age. . In another instance, he coerced and enticed as 12-year-old victim to engage in illegal sexual contact. The federal grand jury which indicted Harrison on February 3rd, 2022, charges he possessed child pornography and committed a felony crime involving a minor while registered as a sex offender.
The indictment says Harrison picked up a victim identified as Jane Doe 1, a 12-year-old girl, from her residence in Pennsylvania, and drove her around to various locations, including his home, and engaged in sexually explicit conduct. These events occurred between September 2020, through August, 2021. . He's also alleged to have used a hidden camera to produces images of another victim, identified as Jane Doe 2 who was 10 to 11 years of age, to produce images of her in the nude or partially in the nude, inside a bedroom in Maryland and a bathroom in Pennsylvania. They were taken without the knowledge of Jane Doe 2. This occurred in 2018. The federal grand jury also alleges Harrison possessed child pornography on August 12th, 2021, on his phone, tablet, several USB drives and a mirco SD card. The panel says Harrison committed these offenses involving a minor while he was required to register as a sex offender.
Jose Alexander Diaz-Rodrigues, 22, of Thurmont, was also indicted February 3rd, 2022. He's charged in a three-count indictment with sexual exploitation of a child on July 26th, 2021, by employing, using, persuading, inducing, and coercing a prepubescent child to engage in sexually explicit for conduct. The purpose was to produce visual depictions of such conduct. The grand jury also charged Diaz-Rodriguez with distributing child pornography on June 4th, 2021, and for possessing visual depictions or prepubescent minors engaging in sexually explicit conduct on July 26th, 2021.
.
The other defendant in this case is Gary Rocky Jones, 43, of Baltimore whose also a convicted sex offender. He was indicted on February 2hd, 2021 with 27 counts of sexual exploitation of a child to produce child pornography; 15 counts of use of an interstate commerce facility, specifically the internet, to entice a minor to engage in illegally sexual activity, relating to 15 minor victims around the country, and commission of a felony crime involving a minor by a registered sex offender. This adds to his original charges of distribution and possession of child pornography.
Jones is in federal custody and is scheduled for trial on December 5th, 2022. Harrison and Diaz-Rodriquez are in state custody on state charges and are expected to have an initial appearance in US District Court in Baltimore. No dates have been set.
Prosecutors say indictments are not a finding of guilt, and all defendants are innocent until proven guilty.
By Kevin McManus