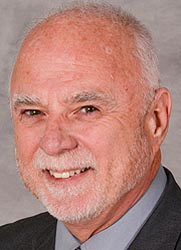 It has been introduced in past General Assembly Sessions.
Annapolis, Md. (KM) – A bill to require seizure training for public and private school teachers and other school personnel could be coming together this week in the Maryland General Assembly. That's according to Frederick County Delegate Ken Kerr, whose sponsoring the legislation.
"We want teachers and actually everybody who interacts with kids to recognize the signs of a seizure, and know to act and respond to keep the child safe," Kerr says.
If the legislation passes, Kerr says it will require school personnel to take a short, online training course on how to deal with a child undergoing a seizure. "It's really scary for everyone, the teachers and the other students the child having the seizure," he says. "With just a little bit of education and training, all of that fear and confusion can be avoided."
"7900 kids in Maryland's schools have epilepsy," Kerr continues. "And it's estimated by Johns Hopkins that as many as six students in each school have epilepsy or will develop epilepsy."
This bill has been introduced before, but it never made it out of the past two General Assembly Sessions.
By Kevin McManus