"National Enquirer" Stuff Goes Mainstream
This Faith Debate discusses a number of issues, including:
Murder Hornets – UFO's – Tiger King – Billionaires (and William Shatner) in space
Natural Disasters: wild fires in California/Oregon/Washington/Australia, hurricanes, and a Texas winter storm
Is this a sign of the end of time?
This is episode four in a five-part series, with all five recorded while live streaming. The full video is available on Rumble at the Household of Faith in Christ channel: https://rumble.com/c/c-458137
The panel: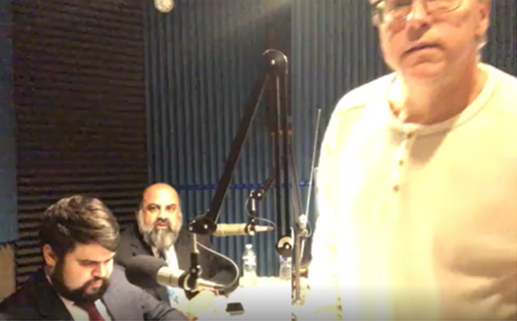 Troy Skinner. Pastor of Household of Faith in Christ. www.HouseholdOfFaithInChrist.com
Imran "Raz" Razvi. Pastor and Founder of Conquered By Love Ministries. www.ConqueredByLove.org
Daniel Razvi. Pastor serving The Church That Meets at Imran's House.
Link to Faith Debate podcasts on iTunes here. Stream, Share, Download, and Embed past shows using the WFMD "Audio Vault".