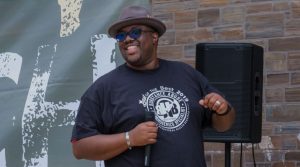 He said restrictions caused people to isolate.
Frederick, Md (NS) – The pandemic has made it harder for people suffering with alcohol and drug use issues to find help.
Local substance abuse counselor, David Brooks – the Cadillac Counselor, said many Alcohol and Narcotics Anonymous groups stopped meeting on a regular basis.
"People have been isolated, there was no treatment. Really treatment kinda shut down for a while," Brooks said.
He said isolation is the worst thing for a drug addict or alcoholic.
Brooks recently joined WFMD's Four State Focus Show and talked about the Maryland General Assembly may legalize marijuana for recreational use.
He thinks marijuana can help certain people, like patients who are diagnosed with ADHD, but some should stay away.
"There are some people that have mental health issues that should not touch marijuana, whether it's legal or not," said Brooks.
He also believes people should not be put in jail for long periods of time for smoking marijuana.
According to the CDC, fatal drug overdoses increased in Maryland by almost 16% between June 2020 and June 2021.
Click here to hear the full interview.