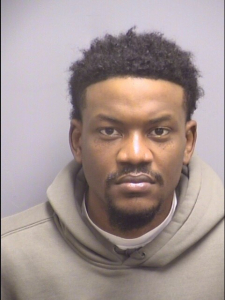 The Sheriff's Office says the individual 'baited' deputies prior to the attempted robbery.
Frederick, Md. (KM) – The Frederick County Sheriff's Office has charged a Hagerstown man with attempted armed robbery and attempted robbery. Jahiir Aldahir Fitzgerald, 25, was arrested early Monday morning for allegedly threatening a clerk at the WaWa store at 5440 Urbana Pike.
Authorities say Fitzgerald had a folding knife and a handgun magazine on his person, but no handgun was found. .
Deputies say at around 3:30 AM on Monday they witnessed the operator of a White Infiniti trying to "bait" law enforcement by revving up his car's engine, playing the car radio extremely loud, and driving back and forth in front of them before leaving.
The deputies felt that this situation could escalate and they staged at the FSK Mall.
At around 3:50 AM, the Sheriff's Office received a call about a disabled White Infiniti just down the road from the WaWa. At 4:10 AM they received a call about a knife-wielding man at the WaWa.
Fitzgerald was taken in custody and transported to the Adult Detention Center.
By Kevin McManus