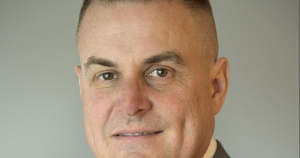 County Board of Ed President says this directive comes from the state.
Frederick, Md. (KM) – Even though the indoor mask requirement has expired in Frederick County, the School System must require all students, faculty, staff and visitors to local schools to mask up.
Board of Education President Brad Young says the local public school system is subject to regulations coming down from the Maryland State Board of Education. "The frustrating part is they give the off-ramp thing, but there no way of meeting that," he says. "And then they say 'well, you should be doing that because we've given you the right to do that.' And so it's extremely frustrating for us in that we don't have that choice."
The State School Board says has developed these "off ramps" where local school boards and superintendents can lift the mask mandate if the following occurs:
1.. At least 80% of the local county population where are schools are located is vaccinated, as reported by the Maryland Department of Health.
2. The local superintendent may lift face covering requirements for a local school or schools after a principle verifies that 80% of the state members and students in that school have been fully vaccinated.
3. The local superintendent may lift the face covering requirement in schools if the county has 14 days of moderate of low transmission rate for the COVID-19 virus. In Frederick County, the local Health Department says the level of community transmission is high.
Regarding the second "off-ramp." Young says Frederick County Public Schools does not collect that data. As for the third, "And in speaking to Dr. Brookmyer, we're not even close to meeting that," he says. Dr. Brookmyer is Barbara Brookmyer, Frederick County's Health Officer.
Young says the local school system receives half of its funding from the state. "There are a lot of things that are in place that we can do so much, but the State comes out says this is rule. Because we get half our funding from the state, we have to comply," he says.
If Frederick County refuses to comply Young says it could lose state funding for its schools. "We can't operate the school system without the state funding unless Frederick County wants to pay 100% of the bill, which I don't; think people would want to do that," he says.
Governor Larry Hogan has called on the Maryland State Board of Education to stop requiring face coverings in schools. In a letter last week to the Board, Hogan cited the state's improving metrics when it comes to COVID, and the vaccines being widely available for school-age children.
The Maryland State Board of Education is scheduled to meet on Tuesday, February 22nd.
By Kevin Mcmanus