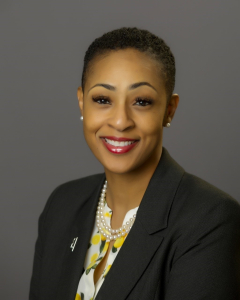 Dr. Annesa Cheek will be the 11th President of FCC.
Frederick, Md. (KM) – A new president has been chosen for Frederick Community College. The Board of Trustees announced on Wednesday that Doctor Annesa Cheek has been picked for the job.
"We're thrilled that Dr. Annesa Cheek has accepted our invitation to become the next president of our beloved Frederick Community College," says Carolyn Kimberlin, the vice chair of FCC's Board of Trustees and chair of the Presidential Search Committee, in a statement. "Dr. Cheek thoroughly impressed the Board with her leadership experience, her passion for education and equity, and her all-around positive energy. We are excited to work closely with her as we continue our College commitment to transforming individuals in our community through leaning."
Dr. Cheek will officially take over as the 11th President of FCC on July 1st, 2022.
"Overseeing the presidential search process is one of the most significant and influential duties of our Board of Trustees," says Tom Lynch, chair of the FCC Board of Trustees in a statement. "After much deliberation and consideration that included extensive input from community leaders, College faculty, staff and students, we are confident that Dr. Annesa Cheek will be an incredible leader not only for FCC, but the entire Frederick County community. We look forward to seeing the positive impact she will have in all areas of our College and we are ready to assist her every step of the way."
FCC says Dr. Cheek was one of three finalists invited to visit the College campus as part of the search process.
"I am most grateful to the Search Committee, Board of Trustees, College employees, students and community members who have participated in the search process," Dr. Cheek said in a statement. "Their love for and commitment to FCC was evident and inspiring. I could not be more excited about my new role and the opportunity to hit the ground listening and learning about the College and its connections to support a vibrant workforce and regional economy."
Dr. Cheek has been president of St. Cloud Technical and Community Collage since 2018. She earned her Bachelor of Arts degree in business management at Tennessee State University; her Master of Business Administration at the University of Dayton, and her Doctor of Education at the University of Texas at Austin in the Community College Leadership Program.
FCC"s previous president, Libby Burmaster, retired in July, 2021. Dr. Tom Powell has been serving as interim president since that time.
By Kevin McManus