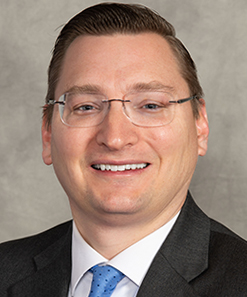 He wants to make it harder for repeat offenders to get back on the street.
Annapolis, Md. (NS) – Harsher penalties on repeat violent criminals have been proposed by State Senator Michael Hough during the 2022 Maryland General Assembly.
Even though crime is increasing in the state, he said his legislation does face opposition.
"There is a mindset particularly in the far-left in the General Assembly that the criminal is the victim and no matter how heinous the crime is, somehow society has failed the individual. Of course there's some credence to making sure we have good education and these other things. At the end of the day we have to hold people responsible," said Hough.
Hough added that efforts to challenge the new legislative district maps have gained traction. Now the maps are set to be discussed in court.
"The court is much more balanced than it was four years ago. Governor Hogan has put a number of good judges on there. I think we're going to get a fair hearing this time on these maps," Hough said.
He believes representation in the General Assembly will not reflect the people until gerrymandered maps are removed.
Making the state a more affordable place to live for retirees is another important topic for Hough.
"This year in the budget, we actually start the process, at least for lower income seniors, to stop the taxation of retirement income. So I'm hopeful that goes through," he said.
Governor Larry Hogan's proposed budget could provide that tax relief.
This year's General Assembly session runs through April 11.