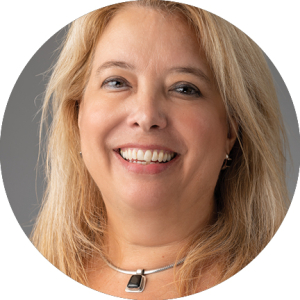 Those are the findings of an MSEA poll.
Annapolis, Md. (KM) – Teacher burnout is a major problem, according to a survey of members conducted for the Maryland State Education Association. The poll found that 91% of educators believe burnout by teachers is a "serious or very serious concern."
The survey also found that 96% say staff shortages are a "serious or very serious concern." 92% say their workload is also a "serious or very serious' concern. And 60% of educators say they are more likely to leave the profession or retire earlier than they had planned due to the COVID-19 pandemic.
"Our teachers and our educators in all job categories have really stepped up to the plate during the pandemic," says Cheryl Bost, President of the MSEA. "And we're just seeing with all the demands being placed on them and changing virtual to in-person back and forth that burnout is very high among our educators."
She says it's not been easy to educate children during this pandemic. "Our educators are trying to make up for some of the deficits that our students faced when we were in this unknown time of the pandemic," says Bost. "So they're trying to make up for some of the work that some of our students missed."
Related to that, Bost says the pandemic has brought on another problem for educators. "I really have never seen such a heightened disrespect for educators," she says. "It seems that if people don't want to wear masks, they blame it on teachers or educators. They don't wan to be virtual during the height of the pandemic. Everything seems to be politicized, and our educators are saying they feel much more disrespected then they had pre-pandemic."
The MSEA survey also found that 61% of educators say they would be somewhat or more likely to stay in the profession if class sizes were lowered, and 90% say having the ability to lower class sizes would somewhat or greatly improve their working conditions.
Bost says MSEA is supporting a bill in the Maryland General Assembly to allow teachers to bargain for smaller class sizes with the school administration. "Right now, in the state of Maryland, one of the few states where class size is an illegal subject of bargaining,," she says." We can't even have the conversation with the administration in the school district of what we can do to help with class size."
"This bill would strike class size from an illegal subject of bargaining which would allow people to at least have a conservation, find some creative ways to reduce class size," Bost continues.
Another bill would give education support professionals, such as bus drivers, cafeteria workers and front office secretaries, a bonus in pay using part of the large state surplus, which comes from an infusion of federal funds. "Even when schools closed down, they were in there back working. They were in there serving meals, transporting meals to students," she says.
MSEA says the poll was conducted online by the National Education Association on behalf of MSEA. The survey of 4,746 public school employees, teachers, education support professionals, and administrators who are members of MSEA was conducted between January 14-24, 2022. It has a margin of error of +/-1.39 percentage points, according to MSEA.
"We have to do something to change the working conditions of our educators. That includes pay, smaller class sizes, more autonomy to be able to teach to the students that are in front of them and not to the test, and also getting the respect back for our profession," Bost says.
By Kevin McManus