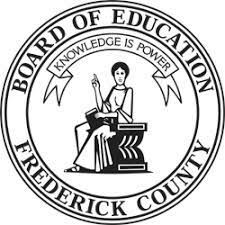 It was approved Wednesday by the Board of Education.
Frederick, Md. (KM) – A rather large budget request for fiscal year 2023 is heading off to the County Executive. In a unanimous vote on Wednesday, the Board of Education approved a spending plan totaling $852,215,030.   That's $48,351,792 more than what has been provided by the county this fiscal year.
Board member Sue Johnson says this additional revenue is needed because Frederick County is growing, and that means more students coming to local schools. "Frederick County is one of two jurisdictions in the state of Maryland that's gown in student population. So our budget needs to increase so that we can put teachers in the classroom," she said. "We have lots of people moving to Frederick County and we need teachers in the schools."
Her colleague, Karen Yoho, acknowledges the large amount of money being requested by the School System. "We want to take care of our people. Out students are the most important thing. We know to attract good people we got to pay them well., and be competitive. So we've realized that. That's in this budget. We want to support it," she said.
Even though County Executive Jan Gardner and the County Council have provided more money to the School System during their years in office, Board President Brad Young says local public schools are still lagging when ti comes to funding, and this has put the school system at a disadvantage when it comes to hiring employees. "Frederick County, unfortunately, is not competitive enough with some of our neighboring counties," he says. "We have almost 70 unfilled instructional assistant positions. And we need to get pays up so people want those jobs and are fairly compensated for what they're doing."
Board member Jason Johnson says the School System needs to address the shortfall in funding for special education. "I'm hoping we can find a way to fully fund our substitute teachers for special education" he says. :"They're currently paid under our regular teachers and wee need to get that gap fixed."
Now that the Board of Education has approved its budget request, it will now head to the County Executive who will hold her own hearing on March 21st. She will present her fiscal year 2023 budget to the County Council on April 15th. In May, the Council will hold its own hearing before it takes a vote on the spending plan The budget then goes back to the Board of Education which will hold meetings to work on balancing the budget and give its approval. .
A new budget needs to be in place by July 1st, 2022, the first day of fiscal year 2023.
By Kevin McManus