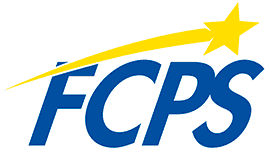 Citizens can also participate.
Frederick, Md. (KM) – The process of hiring a new Frederick County Superintendent of Schools is underway, and the public will have an opportunity to offer input.
Brad Young, President of the Board of Education, says residents can on line and offer their input. That information will be collected by the consulting firm Hazard, Young and Attea and Associates which has been hired to help in the search. "They will get all that feedback back to the Board, and that will be helpful in clarifying for us what the public is interested in. As Board members, we are representatives of the public. So I certainly have input from many different sources. But the survey data will be another data point that I'll look at in considering what I think is important for the next superintendent.," he says.
Citizens can find out more about the search process and providing their input at FCPS.org. It's also open to School System staff, students and teachers as well as the general public.
Young says most residents want a superintendent of schools who has good communication skills, can work with the public and the school system, and understands the needs of the county. "Right now, obviously, special education is a big emphasis in Frederick County, and, certainly, we want somebody that has a good background in that area," he says. "But the superintendent is the face of the school system so we want somebody that can communicate well and be transparent with the community as to what the school system is doing and what our needs are."
Some of the superintendents in recent years have come from outside the area. But Young says the School Board will give equal consideration to candidates from within the Frederick County School System. "Well, there are certainly several people within our school system that would qualify based on their background in the school system," he says. "Obviously, at this point, I'm not aware of anybody that is going to apply. I am aware of several people that are considering it."
Young hopes the Board of Education will hire a new candidate by mid-April, ready to start working on July 1st.
The new superintendent will replace Dr. Theresa Alban who retired following a report from the US Department of Justice about the way the school system treated students with disabilities who act up in class. . The report said the practices of seclusion and restraint were used more often on students with disabilities which violated the Americans with Disabilities Act. The Frederick County School System promised to make changes, including not using seclusion, and limiting how restraint is used.
Since that time, Dr. Michael Markoe has been serving as Interim Superintendent
By Kevin McManus