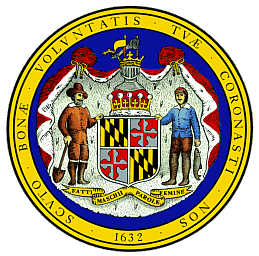 It could be located in Frederick County.
Annapolis, Md. (KM) – A bill to set up an assisted outpatient pilot program to treat persons with mental illness has won the backing  of the Frederick County Legislative Delegation. Lawmakers on Friday agreed to send a letter in support of this measure.
One of the sponsors of this legislation is Delegate Karen Lewis Young, who says if this bill passes, the pilot program would be set up in Frederick County. "Because it's a new program, we would like to test it as a pilot in Frederick County. We believe we have the right infrastructure for treating mental illness to be able to do it," she says.
Frederick County State Senator Michael Hough is sponsoring a similar bill in the Maryland Senate. "A lot of the problems we see–the petty crimes, the quality of life issues, a lot of the homelessness, things that we're talking about in Frederick, things like that–it's also driven by this, people who are mentally ill. So this is just trying to get them into treatment," he says.
Delegate Lewis Young said getting people into this treatment program will require a court order. "And it's court ordered based on experiences, not an one-time incident. But a pattern of going to the emergency room, maybe even being sent to jail Quite a pattern needs to be documented," she said.
A psychiatrist would determine if an individual is mentally ill.
Delegate Lewis Young says a person being recommended for mental health treatment could resist. "However, the individual also has an option of being assigned a public defender if they want to fight it," she says.
Senator Hough says this program is not the same as a commitment. "Remember, the courts already the power to involuntarily commit somebody. This is not involuntary commitment. This is assistant outpatient treatment," he says.
And Delegate Lewis Young says it has worked in 45 other states. "The people who have gone through have had over a 90% satisfaction rate," she says.
This legislation is schedule for a public hearing in the House of Delegates on Wednesday, March 9th at 1:30 PM.
By Kevin McManus