Two vehicles were damaged.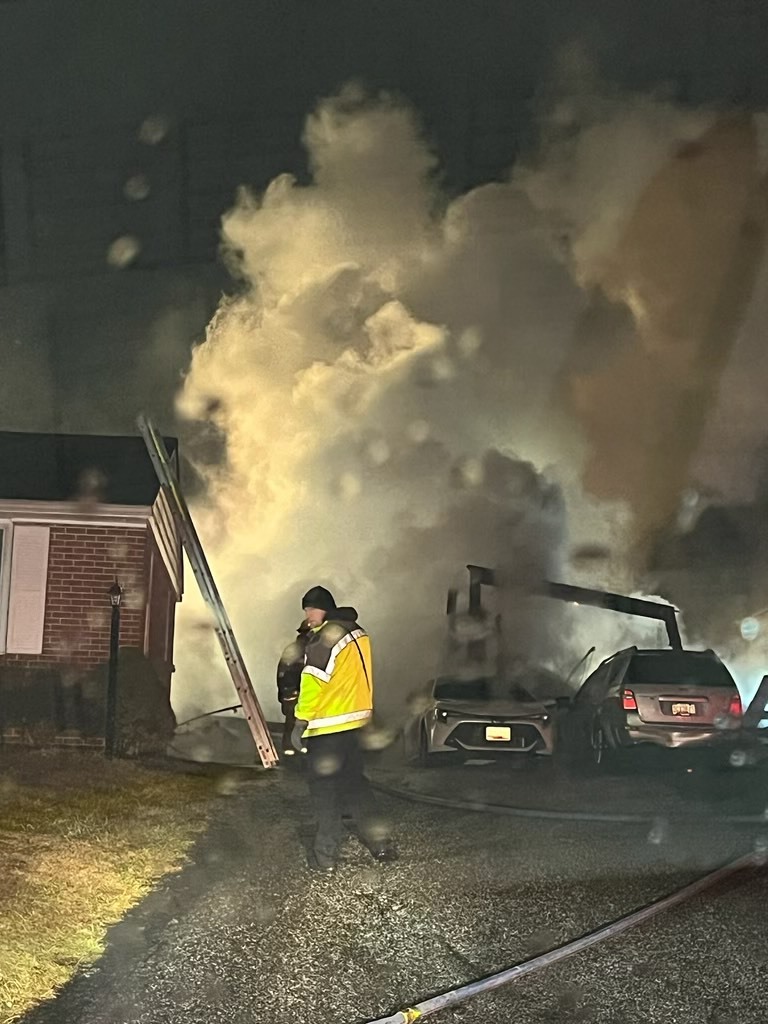 Garage Fire, Oak St. Sykesville  (Photo From Maryland State Fire Marshal's Office)
Sykesville, Md. (NS) – A fire in Sykesville destroyed a garage and badly damaged two vehicles.
Just after Midnight on Friday, firefighters responded to 7324 Oak Street for a fire in the garage of a home.
35 members of the Sykesville-Freedom District Fire Department spent 20 minutes bringing the flames under control and contained it before it spread to the adjacent home.
The garage and its contents are a total loss, two vehicles parked outside sustained heavy damage.  No injuries   were reported.
The cause of the blaze remains under investigation.
Damage is estimated at  $75,000.
By Nate Saunders